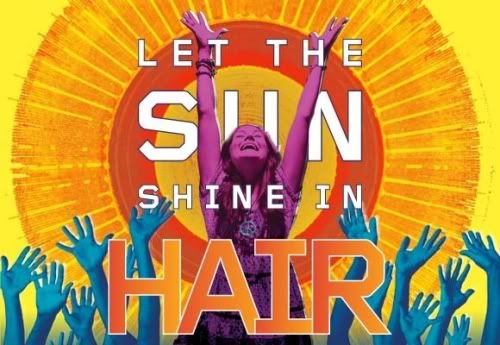 (mostly) FRIENDS ONLY! Comment here to be added.
things i like if you're writing for me
Title
: We Ran As If To Meet The Moon
Word Count
: ~600
Rating
: Explicit (NC-17)
Pairings
: Steve Rogers/Bucky Barnes
Content/Warnings
: Alternate Universe - Werewolf, Werewolves, Alpha/Beta/Omega Dynamics, Pack Dynamics, Pack Feels, Pack Family, Team as Family, Scent Marking, Bonding, Team Bonding, Alpha Steve Rogers, Omega Bucky Barnes, Praise Kink, Dom/sub, Subspace, Bucky Barnes Recovering, Friendship, Cock Warming, Other Additional Tags to Be Added
Summary
: How do you mend a broken pack? The same way you mend a broken heart -- not with grand gestures, but with the little things. A series of moments following Alpha Werewolf Steve Rogers and his pack as they find their way back together again.
Author's Notes
: With all the love in the world to
eidheann_writes
, who makes me a better writer, a better friend, and a better person. You are amazing.
This fic will be updated daily until Christmas Day. (Unless I fall behind a bit, which I hope I don't, then it will be updated until I hit 25 parts.) Additional tags will also be added with each part, so mind them if you're planning to follow along. :D As this is a series of moments, it will be loosely in order, but I suspect you won't have to read every part to follow the plot.
Title is a quote from a Robert Frost poem.
AO3 LINK
Title
: Making A List and Checking It Twice
Word Count
: ~2600
Rating
: Explicit (NC-17)
Pairings
: Harry Potter/Draco Malfoy
Content/Warnings
: Porn with some plot, Established Relationship, Kink Exploration, Kink Negotiation, Dom/sub, Making Out, Hand Jobs, Blow Jobs, Semi-Public Sex, Other Additional Tags to Be Added
Summary
: A life-changing event is headed Draco and Harry's way - what better way to celebrate than by checking a few things off the old sexual bucket list?
Author's Notes
: For the 2016 25 Days of Draco and Harry Challenge at
slythindor100
.
This is mostly an excuse for Harry and Draco to bang in fun and creative ways. Each chapter will feature a different kink and will be clearly labeled at the outset so that you may skip it if it's not one that particularly appeals to you. The plot is sort of incidental, so don't feel like you're going to miss out if you don't read each one. :D Cheers all, and happy hols!
Story title is a lyric from "Santa Claus is Comin' To Town" composed by Haven Gillespie and J. Fred Coots.
This chapter's featured kink is
semi-public sex
.

AO3 LINK
Hello friends - here are my two Advent fics.
Harry calls Draco...
Something I'll Share in Comments
Draco calls Harry...
Something I'll Share in Comments
Why yes, this is for my 25 Days of Harry and Draco project, how did you know?
But in all seriousness, I tend to find pet names for H/D random and weird when I encounter them in the wild, and I'm not entirely sure why that is. I like pet names for other fandoms and pairings. I like them during sexytimes and during platonic and/or romantic moments between couples. I think they're cute when they're not overdone. But for Harry and Draco, I'm usually like, eh, why.
NOT ANYMORE. PLS HELP ME FRANDS. WHAT MIGHT THEY CALL EACH OTHER THAT WON'T SET YOUR TEETH ON EDGE?
[
what my 25 days project is going to entail - spoilers
]

Basically in which an established Harry/Draco celebrate the fact that their adoption application went through by going through their sexual checklist. Featuring one kink each day: (not in order currently) Accidental voyeurism | Bathing/washing | Semi-public sex | Blindfolds | Dirty talk | Clothed vs naked | Intercrural sex | Leather | Breathplay | Tickling | Bondage | 24 hours of D/s play | Biting | Sexual roleplay (virginity) | Consensual infidelity | Massage | Spanking | Orgasm control/edging | Nipple play | Somnophilia | Oral fixation/face fucking | Cock warming | Sexual roleplay (power dynamics) | Sex toys | Collaring
Also small reminder that Erised starts in two days. WHERE DID THE TIME GO? ♥
Title
: Hey There Little Red Riding Hood
Word Count
: ~7,200
Rating
: Explicit (NC-17)
Pairings
: James Sirius Potter/Teddy Lupin
Content/Warnings
: Plot What Plot/Porn Without Plot, Kinks, Sexual Roleplay, Rimming, Anal Fingering, Knotting, Praise Kink, Light Dom/sub, Alpha/Beta/Omega Dynamics, Teddy's A Metamorphmagus, And Can Do Things You Guys, Wink Wink
Summary
: James Sirius has a secret thing for werewolves, okay? I mean, who doesn't...
Author's Notes
: HAPPY BIRTHDAY,
gracerene
! You are seriously wonderful and deserve all the best things in life. I hope today has been awesome so far and will continue to be great. So much love to you! ♥
AO3 LINK
:
HERE
but actually you beautiful humans. you ever not even realize how much you needed something until you get it and it overwhelms you in the best, best way? that is my feels right now. i love all of you, and gdammit i am going to have so. much. fun. going through and commenting during my lunch break. look out babes, love ur way.
Author
:
iamisaac
Title
:
Omega
Pairing(s)
: James Sirius/Teddy
Rating
: Explicit (NC-17)
Warnings/Content
: A/B/O dynamics, Omegaverse, mating cycles and heats, biting, marking, bonding, dubious consent, attempted non-con (not between JS/T), teacher/student relationship
Summary
: When James Sirius Potter unexpectedly presents as an Omega, two months after his seventeenth birthday, his life is uprooted. From being one of the most admired young men at Hogwarts, he is now the most despised. For as 'everybody' knows, Omegas are the lowest of the low, only good for sex and babies*... (no mpreg within story, but mpreg is discussed)
Word Count
: ~59,200
Why I Rec
: BECAUSE OMG YOU GUYS. So this story doesn't shy away from part of what makes A/B/O or Omegaverse fic ~problematic~ by confronting and challenging some of those tropes/cliches. At the same time, it allows for what makes Omegaverse fic a "guilty pleasure", letting Teddy and James Sirius wrestle with their desires and ultimately come to understand and enjoy them freely. The world-building is amazing, the characters are all well-written and interesting, with good and bad parts, and and dear lord, is it fucking SEXY. Their bond is scorching hot, and the need they have for each other is delicious. Like a hundred thousand enthusiastic thumbs up.
Title
: Then, Now, Soon
Word Count
: ~7500
Rating
: Explicit (NC-17)
Pairings
: Harry Potter/Draco Malfoy
Content/Warnings
: manipulation, off-screen character deaths, unreliable narrator, ambiguity, blood (related to illness), D/s relationship, risk-aware consensual kink, ring gags, implied spanking, ownership dynamics, fingering, safe word usage, praise!kink, major illness, plague, dark fic
Summary
: Then, Harry and Draco seemed on the verge of something beautiful. Now, everything is ruined. Soon, there will be a chance to make it right again.
Author's Notes
: With the most thanks on earth to our loveliest
amorette
for her patience and guidance, to
eidheann_writes
for beta-reading and cheerleading and hand-holding and ledge-talking-off, and to the
hd_tropes
community for being all about dem tropes, bout dem tropes.
[
My Thoughts and Feels
]
My Thoughts and Feels: So when I first sat down with my recipient's (who eventually dropped so the fic went to the community as a gift instead) requests, I had immediate plans to write a fic that I had actually previously been thinking about writing, which was basically kind of a Stephen King's The Stand AU featuring a super flu and a battle of good vs evil. My ambition got the better of me, though, so I ended up scaling back significantly and writing this little almost slice of life type AU instead. I also scaled back on the darkness level (although the fic is still dark) by backing off an original idea where Draco created the virus intentionally and was very much of the not-redeemed variety. The most fun part of this for me, though, was experimenting with the different tenses to tell the story. I really liked how the future tense chapter turned out and, even though it's totally not sustainable for a long fic, I think it'll be fun to try that again in the future. (har har, puns) I wouldn't call this one of my favorites that I've ever written, but I did enjoy how it all came together in the end.
AO3 LINK
:
Then, Now, Soon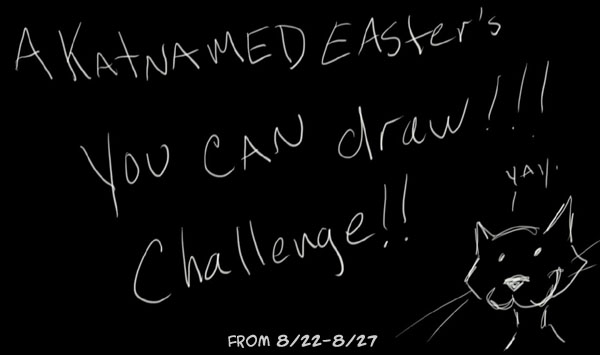 (
you are all welcome
Collapse
)
I am the fucking queen of art. You're welcome.
Author
:
rillalicious
Title
:
Lost and Found
Pairing(s)
: Harry/Draco
Rating
: Mature (R)
Warnings/Content
: Minor Character Death, Presumed Dead, Smoking, Alcohol, HP: Epilogue Compliant
Summary
: Hermione is an auditor for the Ministry. When she comes across an intriguing case with a familiar name, she turns to her favorite Auror for help.
Word Count
: 15,834
Why I Rec
: This fic is like the freaking paragon of the "short story". The plot is engaging and interesting, the relationship is built through tension, and the characterization is spot-on. Everyone involved adds to the story, no matter how little they appear on screen, but the focus is still perfectly on Harry and Draco's relationship, which is still somehow secondary to the plot. I don't know how the author did it, tbh. It's genuinely masterful.
Author
:
thistle_verse
Title
:
the keys to your kingdom
Pairing(s)
: Harry/Draco
Rating
: Explicit (NC-17)
Warnings/Content
: Blow Jobs, Anal Sex, Denial of Feelings, a corpse or two, Anal Fingering, tea snobbery, Snarky Slytherins, Aurors, Hit-Wizards, Awkwardness, flirting at a crime scene, Draco in Denial, some Italians, inapproriate jokes about corpses, Denial, Frottage, Harry's hair is a mess and Draco always notices ok, did I mention denial?
Summary
:
It was nothing so elegant as fucking, the first time they came together. It was teeth just a little too sharp— against a collarbone, on the right-side curve of a jaw, drawing blood from the plushest part of a bottom lip. It was the doorframe digging into the curve his spine was making of its own volition: closer, harder, more. Two hundred pain receptors per square inch in the human body and it was nothing but background noise in the explosion, the revelation, that was Harry Potter's body against his.
Word Count
: ~7,500
Why I Rec
: Oh because it's absolutely beautiful. The writing is absolutely superb. Poetic, expressive, evocative. The feelings it made me feel, good lord. The story itself is almost simple in a way, just a series of moments, but it feels so rich. Draco's denial is almost passive until it isn't, but then it gets resolved so simply, but yet so powerfully. It's really quite perfect. A triple plus.