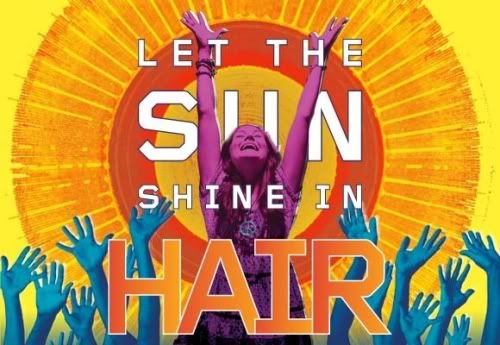 (mostly) FRIENDS ONLY! Comment here to be added.
things i like if you're writing for me
Title:
1,000 Points From Gryffindor
Word Count
: ~25,500
Rating
: Mature (R)
Pairings
: Harry Potter/Draco Malfoy, background pairings
Content/Warnings
: brief alcohol and marijuana-equivalent use and playful drunkenness, brief physical, canon-typical violence, humor, shenanigans, a silly mystery, feels, comfort, making out, blow jobs, snark, banter, eighth year, the gratuitous losing of house points, and a bit of cheese
Summary
: The story of how Harry Potter single-handedly lost Gryffindor the House Cup while attempting to have a "normal" year at Hogwarts. Featuring Harry's suspicious nature turned up to eleven again, a new DADA teacher who is so not here for Harry's fame, multiple detentions, Slytherins being sneaky, Hufflepuffs being sneakier, and the mystery of Draco Malfoy's hoodie because
seriously Hermione who gave that to him and is he wearing it just to torment me? This is ridiculous!
Author's Notes
: Dearest
cylsus
, happy hols! I hope the season treats you warmly and with all the joy and love in the world, and that this humble gift brings you some laughs. I had like twelve different ideas when I first read your request, and I think none of those ideas actually made it into this story, lol. But there is mystery and humor and dumb boys in love, and so it is my hope that you enjoy! <3 With thanks, also, to my fabulous beta
eidheann_writes
, who is an actual goddess and to whom I owe so very, very much. Finally, thanks to the mods for once again running this fest. You are stars.
[
My Thoughts and Feels
]
So full disclosure, I started two separate fics before I started this little champion (one of which is Make 'Em Laugh, one of my 2017 fics to come). And I started writing this little champion on October 25, 2016...I wrote over 25k in two weeks because THAT'S RIGHT DARLINGS I TURNED MY FIC IN ON TIIIIIIME. No but seriously though? The response to this fic has been amazing, and I like?? am not sure what I did????? No I'm kidding, I know what I did. I wrote 8th year fluff. :D I always say I can't write fluff, but hell, apparently I can. But in all seriousness, I had a genuine blast writing this story. It came together amazingly quickly, it was weirdly fully realized in my head in a way my fics often aren't when I first start writing them, the characters just WANTED TO LIVE and so they did. I may or may not be thinking about possibly writing side-stories about Wendell Applewhite and his husband Calvin, and Morag and their girlfriend Figgy, and like Blaise and Pansy and Theo's reaction to all of this, and how Draco and Susan became friends, and honestly, I am a mess, and it's fine. :D I love you all. And now to reply to your lovely comments you amazing humans.
AO3 LINK:
1,000 Points From Gryffindor
getyourwordsout
this year, with a word count goal of
200,000
words. Oh yes. OH YES. How do I plan to accomplish ever so many words? Why, have a gander below the cut!
(
Eight Stories for 2017
Collapse
)
A little something for everyone, hopefully, but more than that, a lot of somethings for ME. Because you see, writing, and specifically fandom-writing, has to come from a place of personal enjoyment otherwise it's going to be a chore. I've struggled with finding a balance like that in the past, but I have decided that going forward, I'm going to write what I like. :D (Which this year happens to be super soldier alternate universes, gay wizards and hockey players learning how to feel their feels and communicate, and gay witches falling in love in cliched romantic ways and also not being killed off as a plot point because fuck that trope.)
I really, really look forward to sharing my progress and my writing with you this year, and I especially look forward to seeing what you all have in store for us in 2017 as well. May the Force be with you. ♥ x infinity!
Hello my dearest, sweetest friends. Welcome to my 2017 Fandom Writing introductory post. I'm participating in
Artist
: Anonymous at
hd_erised
Title
:
All I Mask of You
Pairing(s)
: Harry/Draco
Rating
: R
Warnings/Content
: Period piece, around time of French Revolution, an attempt to incorporate elements of the Scarlet Pimpernel, naked butts!
Summary
: In the midst of a growing magical conflict, how can Harry restore something precious before it becomes lost in the turmoil of war?
Style
: Digital (Photoshop)
Why I Rec
: FOR MEEEEEEEEEEEEEEEE~ But also omg so good, so perfect, amazing art is amazing. There are so many little details that make it glorious, and it's an AU, and it's during the French revolution, and it makes long-haired Harry work for me, and there's embracing and passionate holding and kissing and nakedness and feels and beautiful masks and flowers, and it is perfect and go look at it right now, thank you. <3
Artist
: Anonymous at
hd_erised
Title
:
Complete Disasters
Pairing(s)
: Harry/Draco
Rating
: PG-13
Warnings/Content
: mild language, a potion injury, first person POV, Harry's awful handwriting (:P) bondage in the sense that a vine has gotten quite out of control, reference to Draco being marked, snogging, enemies to friends to lovers, detention, romance, first time, humour, hapless boys with crushes, Hogwarts 8th year, some portrait!previous headmasters, exploding potions, escaping Potions ingredients.
Summary
: It's a new Hogwarts year, Harry's got a new diary, and a new Potions partner ― and of course it's bloody Malfoy. Surely this can't be anything other than a complete disaster. Right?
Style
: Pencil, calligraphy pen, recycled paper, artist's thumb.
Why I Rec
: This is like seriously too good. It's almost unfair how good this is. Ahahahah. No but seriously, it's just glorious. Harry's voice is so spot-on, the diary entries are hilarious and paint such a picture of how the 8th year is going, and that's to say nothing of the actual art itself, which is so cute and so funny and so perfect. This is just genuinely awesome. <333
Artist
: Anonymous at
hd_erised
Title
:
Uneasy Sleep
Pairing(s)
: Harry/Draco
Rating
: PG-13
Warnings/Content
: Um, boys sleeping together in a bed, no shirts, and cuddling?
Summary
: It's 8th year, and even though months have passed since the war, nightmares still haunt Draco when he sleeps. It's a struggle to keep everything under control (especially with Potter as his roommate? Friend? What do you call a bloke who you used to hate but now fancy?). Things suddenly change one night when Draco keeps tossing and turning, and Potter surprisingly finds a good way to comfort him.
Style
: Digital Art
Why I Rec
: Because holy crap, the beauty of this thing. So full disclosure, my eyes went straight to the picture without reading the summary, and a whole story (or headcanon, maybe) blossomed in my head just from the image. It's so powerful and beautiful, the way their hands are clasped so tight, the way they're clinging together with need. I love it. It's seriously gorgeous and full of feels.
Title
: We Ran As If To Meet The Moon
Rating
: Explicit (NC-17)
Pairings
: Steve Rogers/Bucky Barnes
Content/Warnings
: Alternate Universe - Werewolf, Werewolves, Alpha/Beta/Omega Dynamics, Pack Dynamics, Pack Feels, Pack Family, Team as Family, Scent Marking, Bonding, Team Bonding, Alpha Steve Rogers, Omega Bucky Barnes, Praise Kink, Dom/sub, Subspace, Bucky Barnes Recovering, Friendship, Cock Warming, Other Additional Tags to Be Added
Summary
: How do you mend a broken pack? The same way you mend a broken heart -- not with grand gestures, but with the little things. A series of moments following Alpha Werewolf Steve Rogers and his pack as they find their way back together again.
Author's Notes
: With all the love in the world to
eidheann_writes
, who makes me a better writer, a better friend, and a better person. You are amazing.
This fic will be updated daily until Christmas Day. (Unless I fall behind a bit, which I hope I don't, then it will be updated until I hit 25 parts.) Additional tags will also be added with each part, so mind them if you're planning to follow along. :D As this is a series of moments, it will be loosely in order, but I suspect you won't have to read every part to follow the plot.
Title is a quote from a Robert Frost poem.
AO3 LINK
Title
: Making A List and Checking It Twice
Rating
: Explicit (NC-17)
Pairings
: Harry Potter/Draco Malfoy
Content/Warnings
: Porn with some plot, Established Relationship, Kink Exploration, Kink Negotiation, Dom/sub, Making Out, Hand Jobs, Blow Jobs, Semi-Public Sex, Other Additional Tags to Be Added
Summary
: A life-changing event is headed Draco and Harry's way - what better way to celebrate than by checking a few things off the old sexual bucket list?
Author's Notes
: For the 2016 25 Days of Draco and Harry Challenge at
slythindor100
.
This is mostly an excuse for Harry and Draco to bang in fun and creative ways. Each chapter will feature a different kink and will be clearly labeled at the outset so that you may skip it if it's not one that particularly appeals to you. The plot is sort of incidental, so don't feel like you're going to miss out if you don't read each one. :D Cheers all, and happy hols!
Story title is a lyric from "Santa Claus is Comin' To Town" composed by Haven Gillespie and J. Fred Coots.

AO3 LINK
Hello friends - here are my two Advent fics.
Harry calls Draco...
Something I'll Share in Comments
Draco calls Harry...
Something I'll Share in Comments
Why yes, this is for my 25 Days of Harry and Draco project, how did you know?
But in all seriousness, I tend to find pet names for H/D random and weird when I encounter them in the wild, and I'm not entirely sure why that is. I like pet names for other fandoms and pairings. I like them during sexytimes and during platonic and/or romantic moments between couples. I think they're cute when they're not overdone. But for Harry and Draco, I'm usually like, eh, why.
NOT ANYMORE. PLS HELP ME FRANDS. WHAT MIGHT THEY CALL EACH OTHER THAT WON'T SET YOUR TEETH ON EDGE?
[
what my 25 days project is going to entail - spoilers
]

Basically in which an established Harry/Draco celebrate the fact that their adoption application went through by going through their sexual checklist. Featuring one kink each day: (not in order currently) Accidental voyeurism | Bathing/washing | Semi-public sex | Blindfolds | Dirty talk | Clothed vs naked | Intercrural sex | Leather | Breathplay | Tickling | Bondage | 24 hours of D/s play | Biting | Sexual roleplay (virginity) | Consensual infidelity | Massage | Spanking | Orgasm control/edging | Nipple play | Somnophilia | Oral fixation/face fucking | Cock warming | Sexual roleplay (power dynamics) | Sex toys | Collaring
Also small reminder that Erised starts in two days. WHERE DID THE TIME GO? ♥
Title
: Hey There Little Red Riding Hood
Word Count
: ~7,200
Rating
: Explicit (NC-17)
Pairings
: James Sirius Potter/Teddy Lupin
Content/Warnings
: Plot What Plot/Porn Without Plot, Kinks, Sexual Roleplay, Rimming, Anal Fingering, Knotting, Praise Kink, Light Dom/sub, Alpha/Beta/Omega Dynamics, Teddy's A Metamorphmagus, And Can Do Things You Guys, Wink Wink
Summary
: James Sirius has a secret thing for werewolves, okay? I mean, who doesn't...
Author's Notes
: HAPPY BIRTHDAY,
gracerene
! You are seriously wonderful and deserve all the best things in life. I hope today has been awesome so far and will continue to be great. So much love to you! ♥
AO3 LINK
:
HERE
but actually you beautiful humans. you ever not even realize how much you needed something until you get it and it overwhelms you in the best, best way? that is my feels right now. i love all of you, and gdammit i am going to have so. much. fun. going through and commenting during my lunch break. look out babes, love ur way.